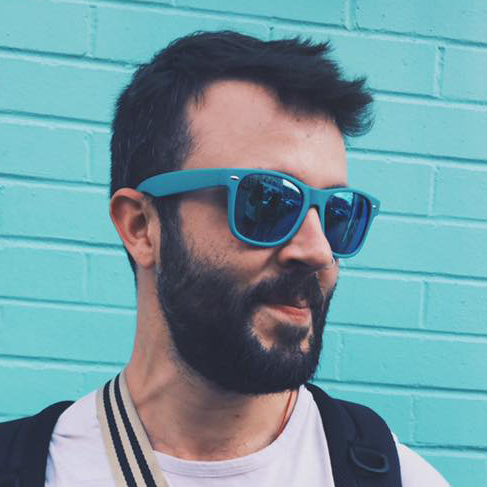 Mathieu Durand's work navigates between cg, cinematography, art direction, concept and animation.
Designer / Filmmaker / Animator / Curious
I love to make things move but not only as I take great pleasure in designing and directing too.
I thrive on challenges and better work every day!
A bit of a background story? Sure! I grew up in Annecy, in the Alps mountains in France. I studied animation and 3D for 4 years at ArtFX, Montpellier and graduated in 2011. Then I moved to Denmark and started my motion design career with the amazing team over at JaFilm. For 6 years I worked with them on several projects, including TV idents, animated short films, feature films and infomercials. It was a thrilling experience and I learned a lot but I decided 2018 was the time to tap into the freelance world. So here I am!
Past clients include
Kong Orange
Ja Film
M2 Film
Dionysus Media
Skipper IB
Arusio
Atomic Digital
Nordic RPA
Testimonials
" It's been a really valuable experience bringing Mathieu in on our game project. He delivers swiftly and his response to feedback is quick and precise. There simply wasn't anything more we could wish for. He just delivered! "
| Esben Kjær Ravn. CEO & Founder of Kong Orange.
" Mathieu is an extremely versatile and talented visual artist. He is also the best friend you haven't met yet. "
| Rune Christensen, Director & Co-founder of Ja Film.
" I had the pleasure of working on several projects with Mathieu, he is always very dedicated to his work and always willing to go the extra mile.
He is fun and creative in his thinking and has a positive impact on the creative output. He is a multi skilled artist that knows the entire process.
I would give my recommendation to working with Mathieu any time. "
| Thomas J. Mikkelsen, Director at M2 Film
" Mathieu is both fast and competent and I had a great experience working with him. He can take directions as well as give suggestions for how to compose the visuals. "
| Lowe Haak, director student, National Film School of Denmark